There is no thing as a single-issue struggle because we do not live single-issue lives.- Audre Lorde
"Honor People Where They Are…"
EVI Playbook host Heaven Berhane chats with health advocate Ivelyse Andino about how the design of neighborhoods deeply impacts communities' ability to protect itself from inequities, why honoring the voices and choices of marginalized persons is vital to safety, and harm reduction strategies for those who have yet to say "yes" to the vaccine.
What We Inherited: A Reflection on Data, History and Science (in Four Acts)
Narrated by equity strategist and EVI learning partner Ifeoma Ike, this piece challenges the relationship between communities and information, and why taking intentional moments to reflect on the real, long history of medical abuse inflicted on communities of color is a vital step to building trust and seeing positive outcomes.
"There Are Only 2% of Us…"
EVI Playbook host Heaven Berhane speaks with Dr. L. Toni Lewis about the multiple pandemics Black doctors are confronting, equity considerations for rural communities of color, responding to the burnout with joy and how strategies can be informed by the brilliance of those most connected to the harm.
The Pandemic through a Violence Interruptor's Lens
EVI Playbook host Heaven Berhane and guest Javier Lopez tackle the rise in gun violence during the pandemic, why poverty reduction must be included in ongoing access efforts, and why now is the perfect time to discuss sustainable career opportunities for violence interruptors and credible messengers.
Combating Misinformation with Compassion
Heaven Berhane sits down with Candice Fortin to talk about violence prevention and community building in the pandemic as well as the Covid-19 vaccine rollout.
"Brown. Poor. Uneducated." How the Label "vaccine hesitant" Strips Mami of Her Agency
Equity communications and operations strategist, Nohely Arteaga, shares her reflections on the term "vaccine hesitancy," and what her mother's vaccination journey teaches us about autonomy, decision making and cultural practices.
The Conflict of Time, Space and Response
How are communities in the South weathering the pandemic and why does it matter to all of us? EVI Playbook host Heaven Berhane spends some time with Anthony Smith to discuss access gaps, the cost of the over-reliance of churches and community groups are bail communities out, and how the "all hands" response to coronavirus is both a positive and mixed signal to communities enduring constant harm and systemic inequity.
The "Ugly" Truth about Disabilities x COVID-19
The intersections of race, class and disability are explored in this conversation between EVI Playbook host, Heaven Berhane and disability rights expert and trainer, Dara Baldwin–who breaks down how the collective lack of public awareness of the discrimination and challenges disabled communities endured pre-pandemic is a huge contributor to treatment access during the pandemic. Dara explains why strategies connecting more resources to community-based care vs. traditional healthcare institutions is a life saving strategy, and why we must invest in more visibility and leadership of disabled persons.
"Show Me Your ID": Immigration, Criminalization and Pandemic Response
From labor concerns to the cost of getting a vaccine, EVI Playbook host Heaven Berhane and attorney and immigration activist Nana Gyamfi discuss what messaging to immigrant communities needs to look like, the economic considerations of getting a vaccine that immigrants have to maneuver, and why only looking at immigrants as being "essential" because of the need for their labor is harming the full humanity of immigrant communities.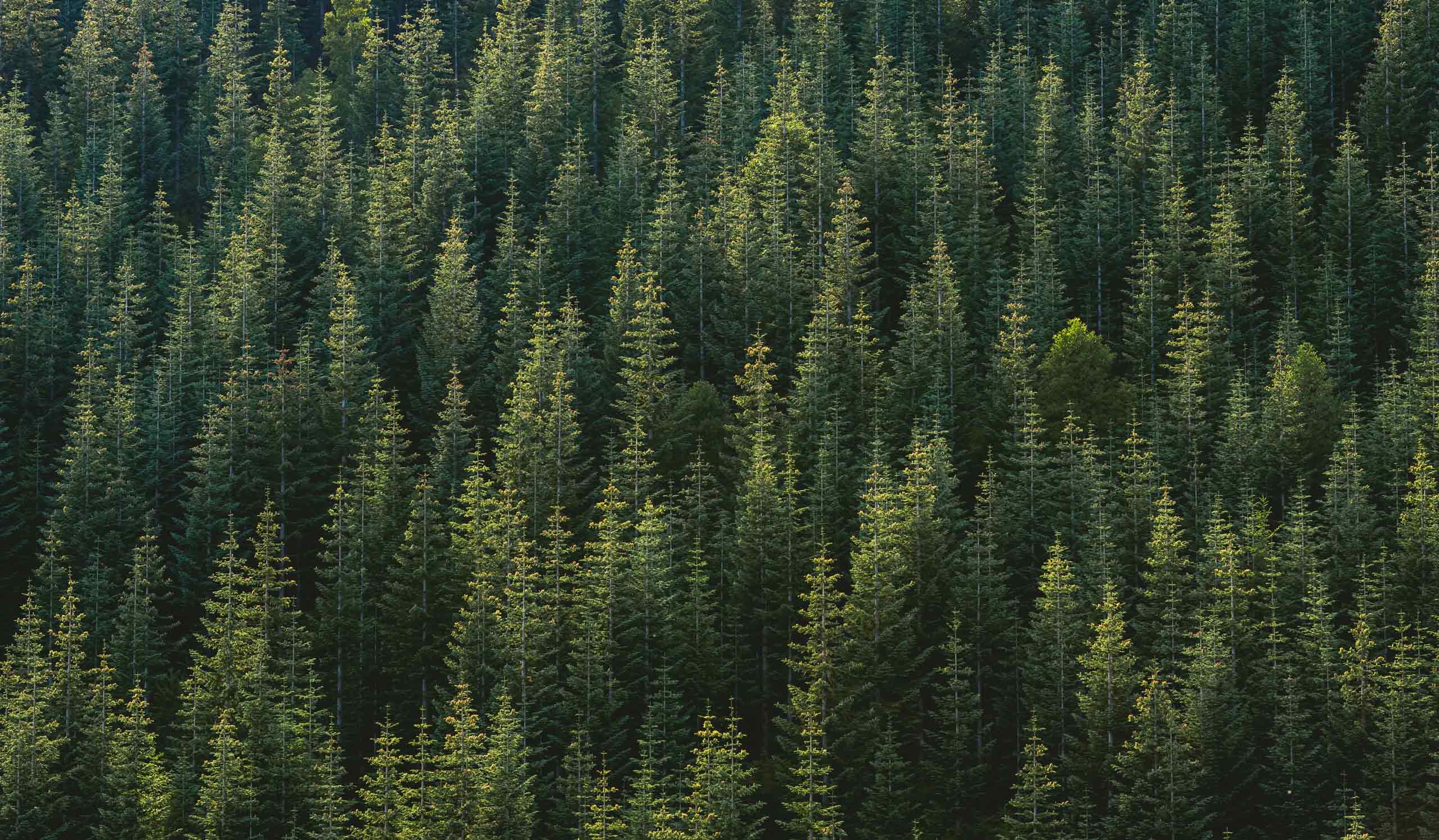 Reflections, Questions, and Considerations when Messaging to Latinx Young People.
Despite what some adults believe, kids are people too. Like many of you, I've been honored to learn from and work alongside young people towards health equity throughout my career. As a Gen Xer working together with each of you to center equity in our vaccination efforts—I'm grateful to my younger, especially Black, Indigenous, queer, trans, undocumented, and disabled young people who are shifting my relationship to Latinx community and identity into one of deeper accountability, dignity, and respect for all. Here are a few reflections, questions, considerations, and lessons I'm learning when messaging for or working with Latinx youth:
The Latinx population includes people of any race. How are we telling stories and sharing information that represents young people's multilayered lives?
According to the recent Census, young people, particularly Latinx youth, are playing a role in driving population growth in the U.S. As our incoming workforce, we need to invest in their health and well-being to ensure not only our future prosperity but also bring the pandemic to an end. What are some ways that we can invest in their future?
Latinx people who are eligible for the vaccines (64%) have higher vaccination coverage than White (61%) and Black people (55%). How can we better elevate Latinx youth in our outreach to support that upward trend?
Young people are leading conversations centered on healthier boundaries within their homes, schools, and communities. How can we maintain progress gained towards consent culture post-pandemic? For example, how are we normalizing testing, asking permission to hug or shake hands, and having open conversations about ways to keep each other safe regardless of vaccination status?
Adriana Díaz is Senior Editorial Manager at Public Good Projects, one of the Equity First Vaccination Initiative learning partners.
Mental Health, Trauma and Co-Creating Solutions with Community
EVI Playbook host Heaven Berhane and psychiatrist Byron Young share personal and professional narratives of how mental health is impacting confidence and trust within traumatized communities. The duo also explore the role educators play in responding to the mental health of youth and concludes with outreach and intervention strategies, especially with those still unsure about the vaccine.
The Need for Native Son: The LGBTQ+ Community in the pandemic
Heaven Berhane sits down with Emil Wilbekin to talk about the LGBTQ+ community in the pandemic as well as the Covid-19 vaccine rollout.
Motherhood and Protecting Children in the Pandemic
Heaven Berhane sits down with Tanesha Grant to talk about violence prevention and community building in the pandemic as well as the Covid-19 vaccine rollout.
The Important Role that Education Plays in the Pandemic
Heaven Berhane sits down with Robert S. Harvey to talk about education and community building in the pandemic as well as the Covid-19 vaccine rollout.
"We Weren't Essential Until We Were" What it Means to be on the Frontline
Heaven Berhane sits down with Amina Bey to talk about essential workers and community building in the pandemic as well as the Covid-19 vaccine rollout.
Doctors, Healthcare, and Building Community
Heaven Berhane sits down with Ivelyse Andino to talk about healthcare and community building in the pandemic as well as the Covid-19 vaccine rollout.
Labor, Politics, and COVID
Heaven Berhane & Villisa Thompson sits down to talk about the impact of Black essential workers through labor, and politics.
Mental Wellness of College Students
Heaven Berhane sits down with Dr. Timmesha Butler to talk about the adjusts college students has had to make during COVID.
Inner City Advocacy
Sasha Hutchings talks with Pastor E A Deckard about the importance of community fellowship and support. He breaks down what it takes to show up for the community consistently
"ASL Interpreters are Essential Workers"
Billy Sanders takes a deep dive into the disparities that BIPOC faces when it comes to ASL, such as access to fundamental resources within the community. Even more so as essential workers in the healthcare field.
Spiritual Health is wellness…
Historically, POC has dealt with trust issues, especially within our health care systems. Dr. Micah L. McCreary speaks on how faith leaders can serve, by addressing these issues. Followed by proactive ways we can rebuild a more trustworthy community.
Young Adults Workforce Development…
Sasha sits down with Sarah Lockridge-Steckel to talk about ways to tackle poverty and ways to address the circumstances that young people are born into.
Food Sovereignty
Heaven Berhane sits down with Alita Kelly to talk about food programs, food equity & what that looks like in the community.
Health & Hospitals "The pandemic has caused extreme burnout…"
Dr. Medhane Amanuel speaks about the challenges and pressure points that are faced in local hospitals during COVID 19. The pandemic has caused extreme burnout and emotional toll on our healthcare workers.
Black Single Mothers…
Alisha Gordon states, "There are approximately 5.2 billion dollars in the welfare system that is just sitting there." If these funds had been distributed, it would have served 2.2 million more families than it did nationwide in 2019. The system has made it nearly impossible to help single mothers in need.
"Poverty & Equity"
Andrew Wilkes talks about the importance of equity, affordable housing, and paying people a fair livable wage. Cities, towns, and communities should explore options for folks to have access and resources to land trusts, baby bonds & more!
Faith-Based Trauma
Sasha Hutchings sits down with Dr. Renair Amin to talk about faith-based trauma within the LGBTQ community.
City Planning & Trust
Sasha Hutchings sits with Julian Turley to talk about city planning and how these built environments affect people of color.
"Jail-Based Voting Initiatives…"
Heaven Berhane sits with Durrel Douglas and takes a deep dive into how they formed partnerships with jails + more!
Housing Insecurity
Heaven Berhane sits down with Jerome Frierson to about housing insecurity. New York City has one of the most aggressive evictions moratoriums in the entire country. 
Health & Fitness
Heave Berhane sits down with Thomas & Jahkeen to speak on the importance of health, wellness, and fitness within the Black Community. 
Seniors & Technology
Heaven Berhane sat down with Desiree Elder to talk about ways they've had to pivot and teach Seniors how to adjust to technology during COVID.
Child Welfare and Equity
Dr. Jessica Pryce talks about Child Welfare and Equity. The pandemic has only heightened the systemic disparities that were already in place, such as lack of resources, excessive surveillance, and unintended consequences that come with that. 
Media Consulting & Public Health
Heaven Berhane sits down with Stacey Meadows to talk about hardships faced by family and healthcare workers, and the importance of public health.